We're happy to present our latest feature - Interactive Crosswords.
This is a feature that will undoubtedly attract the attention of your readers, thus increasing the engagement time significantly. And the best part is that you won't have to change anything in your current workflow.
We are very excited to have found a solution that accommodates the popular demand of digitizing the print paper's crossword puzzle, and we would like you to try it out yourself.
Click on the image below to try the a crossword puzzle from the Danish newspaper Ekstra Bladet.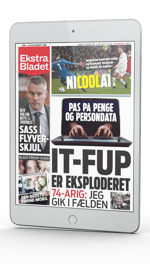 If you want to know more about how interactive crossword puzzles are implemented in your solution, then please don't hesitate to contact us.
Feel free to share this with your network: