Create new revenue with Rich Media Ads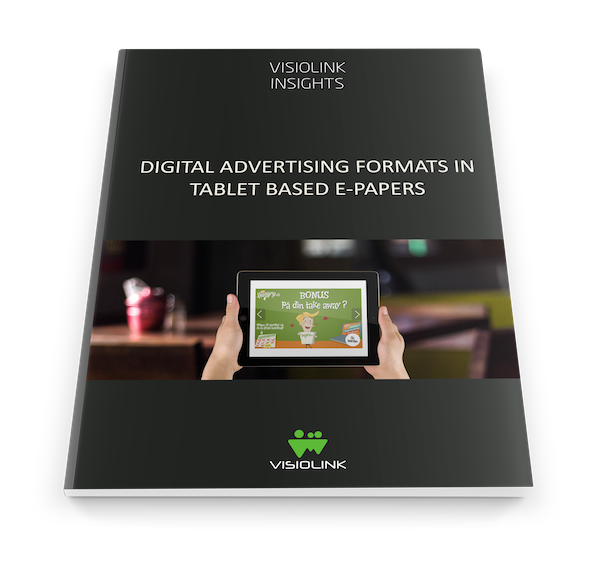 Here you have the chance to be inspired of the learnings from the latest Visiolink Insights report: "Digital Advertising Formats In Tablet Based E-papers." Rich media ads in the E-paper offer new opportunities and more and more newspapers are using them.
In spite of the possibilities of using digitalization to enhance the attention and experiential qualities of newspaper advertising, most ads in digital papers are still simple and static copies of the printed ad versions. In cooperation with the Danish newspaper Jyllands-Posten and the creative ad agency OnAds, Visiolink and the Department of Business Administration at Aarhus University have devised and implemented a study of the recall and experience of digital ads, when reading tablet based newspapers in an approximated realistic situation.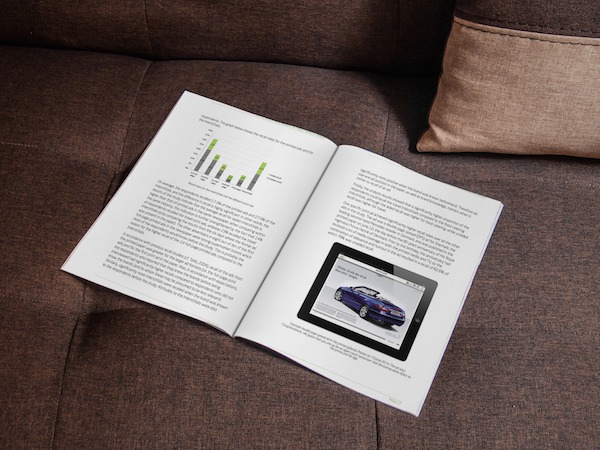 In the report, we describe the implementation and results of the study and conclude that although digital ads are remembered much better than printed newspaper ads in the e-paper, there are only minor effects with regards to the recall and ad-liking of the dynamic and interactive formats. When it comes to traditional online measuring terms, there is an indication that Click-Through-Rates (CTRs) are higher for static and interactive ads, and that engagement levels (interaction rates) are higher for interactive ads.
In the report, we describe and discuss the relevant effects and differences across four different creative ad formats.